LifeStyles Store & Warehouse
LifeStyles Store & Warehouse (Tulsa, OK) – New Construction
24000 sq. ft. pre-engineered metal building with facade.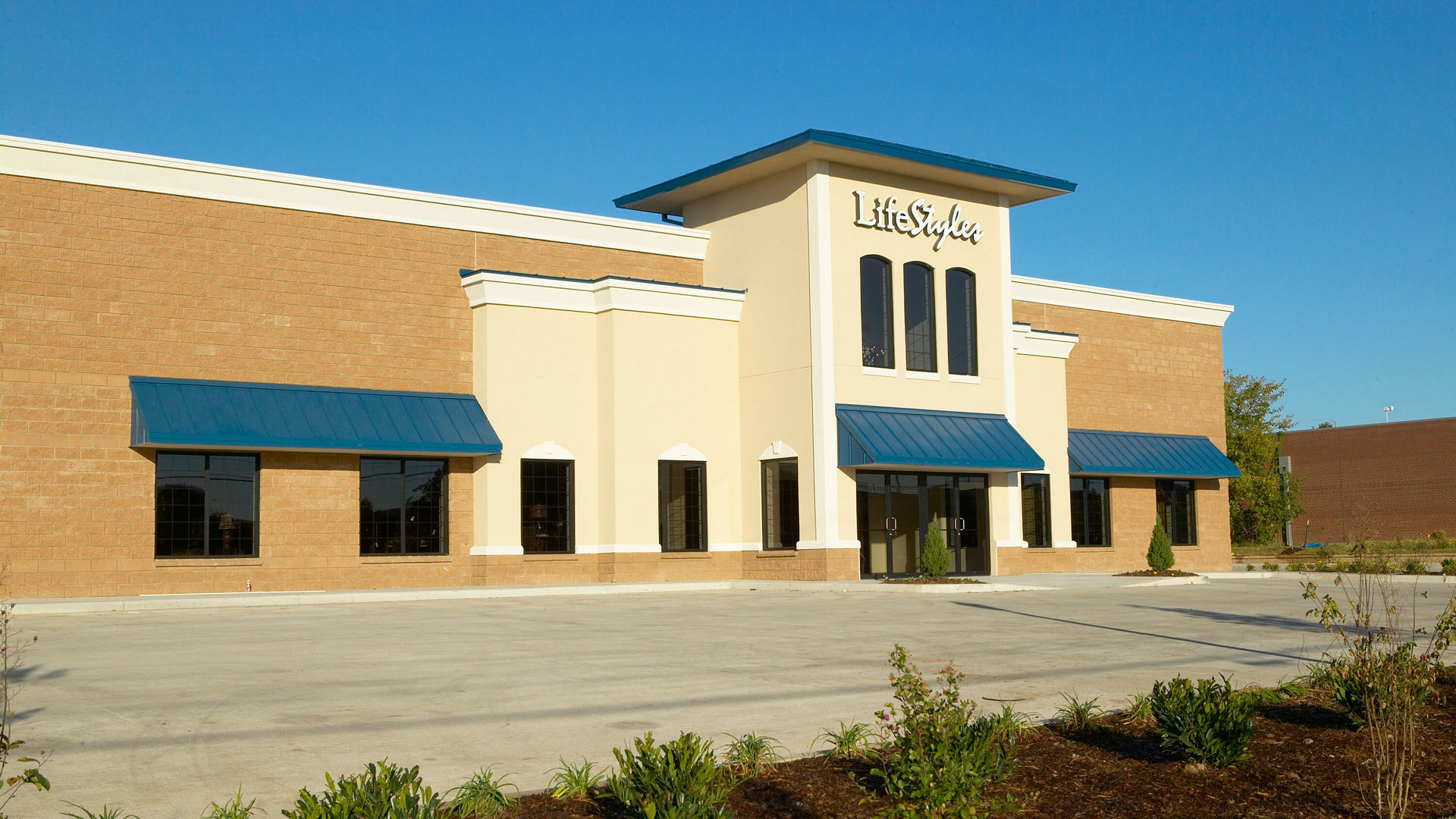 LifeStyles Store & Warehouse
This project was a design build, 24,000 s.f. lighting center. The project required LDKC assisting the owner in all phases of preconstruction which included architectural services, civil engineering, P.U.D. approval, storm water management approval and obtaining the building permit.
When we first met with the owner, they were located at 41st & Highway 169 operating as Semones Lighting. They were loosing their lease and needed a new location. LDKC assisted  Lifestyles in locating to a temporary location that required construction of warehouse shelving and installing their lighting displays while their new location was being constructed. Lifestyles then  purchased the lot on which the project now sits but needed a design and construction team to complete the building. LDKC was able to coordinate with the owner and our architects and engineers to provide them with a project that is aesthetically pleasing and functional for all their needs.
The structure is a pre-engineered building with 20' deck height with a structural stud and masonry veneer. The site required removal of over 12,000 c.y. of dirt, P.F.P.I. work to deal with the City's storm sewer and approximate 21,000 s.f. of concrete paving  LDKC performed this work in just over 5 months by utilizing C.P.M. scheduling with weekly updates and with zero lost time accidents due to the training we have provided our supervisors.. LDKC also administered the quality control which resulted in a top quality project with an extremely satisfied owner.